Restaurante Antonio
The trendy Beach Bar in Miraflores, La Cala de Mijas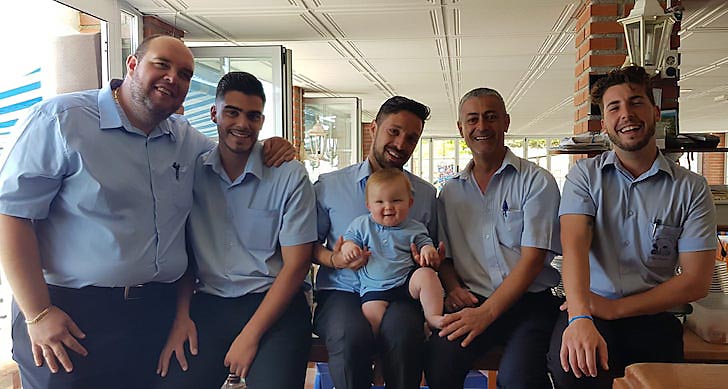 Restaurante Antonio is a recognized Beach Bar (Chringuito) with more than 30 years offering the best quallity services and food in, located at the end of La Cala de Mijas.
Our Beach Bar have direct access through the new coastal path (Sendero litoral), direct to our restaurant and our beach, where you will enjoy our sunbeds on the shore of Mediterranean Sea.
This beach promise you peace and quiet, a joyful bath and of course, you could enjoy our food and drinks offer with your feet on the sand.
If you visit us once, you will want to come back every year, like our loyal clients, who come from every Land in Europe: UK, Germany, France, Portugal, etc, like, of course, lot of spanish customers who come from different provinces of Spain.
Now you can see our menu directly online!
Do not hesitate to ask our waiters for suggestions, we don´t usually fail, we always get it right leaving ours customers happy.
You can book a table RIGHT NOW!
Book now for the day, time and people you want. WE WAIT FOR YOU!